Having problems with software delivery?
Quality is less than ideal?
Business doesn't talk with IT?
I'm sure IT doesn't even talk with IT!
Am I right?!
Don't diddle daddle with annoying coaches and expensive training.  ALL you need to do is stick our Scrum – Easy Install® CD in your computer and press GO.  In just a few easy steps, you'll be on your way to Agile heaven!
With our Scrum Easy Install®, you get…
The secret recipe to instantly create high performing teams
All the Agile engineering practices you can muster
The step by step process and tools to build working software every 4 weeks
The patented yoga induced therapy to rid your managers of that nasty muscle memory
The automatic and always available Product Owner Selector®
The Project Manager to ScrumMaster Evolutionator®
The newly improved Conflict Resolutionner Package®
The Let's Talk® conversation creator
and the always popular…Silver Bullet On-time-On-budget Product Delivery System®
But wait! With Scrum Easy Install®, you also get :
The Team Smell Detector® – Get to the root cause quicker with only 3 « whys »!
The Sprint Extender®  – You'll never run out of time again!
A one year membership to Inspire Posters – Culture change is just a poster away!
and….wait for it…Coach in a Box®! – Got a problem? Simply click on Waldo®, the on-screen coach canine!
Waldo® will ask you those tough questions, like…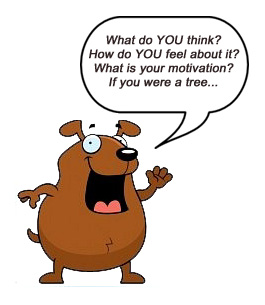 …and many more!
So what are you waiting for?!!
Order now and get the free Daily Stand-up Talking Stick®.  It buzzes!
Disclaimer: Because actual Agile transformations are actually difficult, results may vary.  If failure is observed, you agree that it's all your fault, not ours.